Will these Aguilar Preamps work with your Bass?
Ask Frankie, our Bass Tech.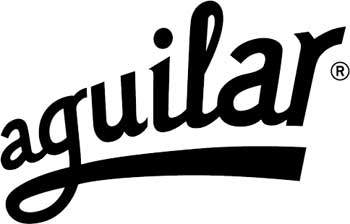 Aguilar preamps have high headroom, low distortion and reproduce the full dynamic range of your instrument. These are the "Aguilar Sound" in an affordable, easy to install package. A great upgrade for any bass!
Aguilar preamps feature the legendary "Aguilar sound" in a small, easy to install package! These onboard preamps give your bass powerful EQ control that extends the instruments sonic palate without obscuring its inherent tone. The ability to run the preamps with either 9 OR 18 volts give you the flexibility to fit a variety of control cavities with enough clean headroom for any situation.
Aguilar Preamps are wired in house by our technicians & turnaround time is roughly 4-5 days. Our preamps are available in a 2-Band Boost only (OBP-1), 2-Band Boost/Cut (OBP-2), & 3-Band Boost/Cut (OBP-3).
The custom prewired units include wiring the following:
potentiometers
switches (black is standard, chrome available upon request)
battery connectors & jack for whatever configuration you have chosen.
There are a couple connections that you will still have to make - since your bass isn't on our bench! You will need to wire the pickups to the preamp, grounding wire from the bridge and possibly the jack if it is not the common style jack that is included. Many control configurations are available & should you not see one that fits your needs please feel free to contact us and we can discuss a custom built unit for your needs.
Aguilar OBP-2 Module Only
The OBP-2 was designed to give bassists fat tone while being small enought fit into tight control cavities. Wire this preamp with one 9 volt battery and it will fit into just about any instrument. With +/-18dB of bass boost and cut at 40Hz and +/-...

Aguilar OBP-3 Module Only
The Aguilar OBP3 was built from the ground up to be the ultimate source of full-bodied tone, transparency, and versatility for your bass. Three bands of boost/cut and a selectable midrange frequency provides flexibility to dial in just the right...