Will these Bass Pickups work with your Bass?
Ask Frankie, our Bass Tech.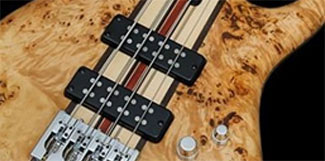 Best Bass Gear is proud to carry a wide array of bass guitar pickups from manufacturers including Aero, Aguilar, Bartolini, Delano, Dimarzio, EMG, Fender, Lakland, Nordstrand, and Seymour Duncan. We are dedicated to assisting you in getting the perfect pickup(s) that will provide you with the best possible tone of your desire and fit your current bass or custom build.
The Guild classic Bi-Sonic bass pickup is a vintage single coil re-issue of the Hagstrom pickup found on the original Guild Starfire® basses, and now the new M85 bass. Whether you want to channel your inner Jack Casady, Phil Lesh or want...