Will these Preamps work with your Bass?
Ask Frankie, our Bass Tech.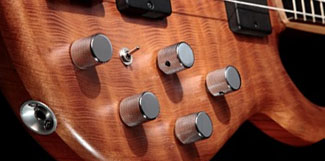 Best Bass Gear is proud to be able to offer you a wide array of onboard preamps for your EQ and tone shaping needs. We offer systems custom prewired in house and also wired by the manufacturer with a large selection of control configurations for almost any bass.We stock only the highest quality manufacturers including ACG, Aguilar, Bartolini, Glockenklang, John East, Mike Pope, Nordstrand, and Seymour Duncan.
John East Piezo Magnetic Buffer
The MPM-02 consists of two identical configurable high impedance buffer input amplifier stages. Designed for piezo as well as magnetic pickups, they can be configured to correctly mix piezo and magnetic pickup signals. Features 2 Class A...