Will these Bridges work with your Bass?
Ask Frankie, our Bass Tech.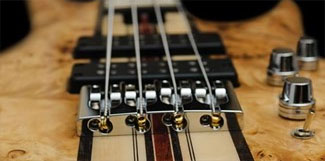 Improve the quality of the hardware on your existing bass or fresh build. Bridge replacements offer better aesthetics over stock hardware along with the added benefit of further control of variables like intonation, string action height, and string spacing. Best Bass Gear stocks a wide selection of bridges in a variety of different string spacings, finishes, string configurations and manufacturers.