Will these LM Bass Guitar Straps work with your Bass?
Ask Frankie, our Bass Tech.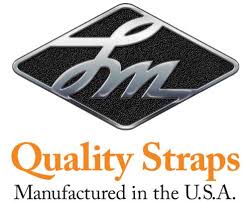 LM Straps is a third-generation, family-owned, American maker of leather goods for musical instruments.
LM makes straps and accessories for guitar, bass, banjo, mandolin, accordion, band instruments, percussion, and more.
LM Leather Bass Guitar Strap.
3.5" Garment Leather padded bass strap with bass clef insert. 52" Maximum Length. Available in three color options. Black (Full Leather) Distressed Suede/Black Leather Distressed Suede/Brown...