Will these Routing Templates work with your Bass?
Ask Frankie, our Bass Tech.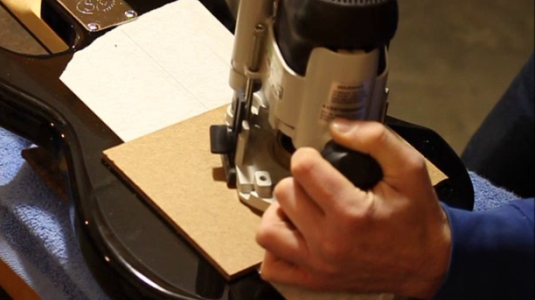 Routing Templates for Pickups, Battery Boxes, and Hipshot Tremelo Bridges
Bass Best Gear carries a wide selection of routing templates for the luthier, builder, or technician. If you have built or modified a bass you can understand how nice it is to have a ready made template to perform pickup routing. We stock as many templates as possibly available to assist you in your builds or mod's with Acrylic and MDF templates so you can focus on more important details.
Are you in need of a routing template to aid in completing your custom build? Concerned about making your own template to only have the fit not work well with your pickups? Look no further because we carry routing templates that are precisely shaped to offer a complete solution to finish your custom build without needing to design your own. Also available are our exclusive builders' combination packs that provide the complete solution for amateur & custom builders alike.
*Please Note:The dimensions of the opening of the template are slightly over sized when compared to the pickups intended for its exact use.The template dimensions will be larger by approximately 1-2mm. This is done to provide clearance for the variants in the pickup dimensions between manufacturers and to allow space for height adjustment on the pickup.
Acrylic Templates Dimensions
Dimensions - roughly 4" X 6", Thickness - 3/16" & roughly 4" X 6.25", Thickness - 1/4" for Delano
MDF Templates Dimensions
CNC precision cut from 1/2" MDF - Dimensions - roughly 5" X 8"