Will these EMG Preamps work with your Bass?
Ask Frankie, our Bass Tech.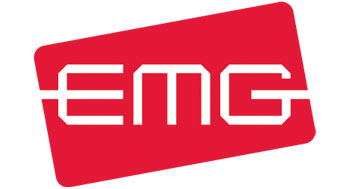 EMG's mission is to be one of the most influential and undisputed technological leaders in the pickup and guitar electronics industry by creating exceptional products that empower and inspire musicians around the globe to explore and express their passion for performance.
The reason behind choosing EMG electronics is simple. They are just simply the easiest to install in an instrument. Each preamp features their own Quik-Connect™ header and mating cable for quick installation and removal. All of their preamp models are designed for ease of installation and each preamp comes complete with every piece from wiring diagrams, controls, installation cables, and knobs.
EMG preamps are built with use of EMG pickups in mind, but they also manufacture HZ (Passive) versions of their preamps for use with other manufacturer's pickups, and in some cases a particular model can be used with either "Active" or "Passive" pickups.
If used in conjunction with EMG pickups the install could not be any more straightforward. EMG's use of their own Quik-Connect™ header and mating cable provide you with a solderless install that is clicks away from being a working and playing instrument. Able to be run in either 9v or 18v power and with 18v provide the additional headroom for the harder players.
Used by musical icons such as John Paul Jones, Rick Savage, Tony Campos, Mike Inez, David Ellefson, & Les Claypool EMG preamps have a control configuration avaialble for your O.E application or custom dream build.