Will these EMG 35 Shape Pickups work with your Bass?
Ask Frankie, our Bass Tech.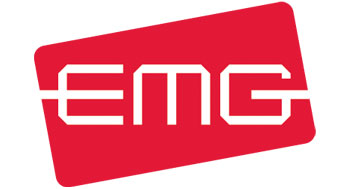 EMG 35 size pickups are availlable for the 4 and 5 String bass guitar in a wide array of different coil configurations to provide you the player with different tonal options for your bass. All EMG pickups are humcancelling and available in Stacked Coil, Split Coil, and Dual Coil in their traditional style or the newer X Series models.
EMG's modern design features epoxy cast non-removable pickup covers, and their blade/rail design provides a generous sensing area and balanced response and output for a variety of bridge spacings. Almost all of EMG's offerings are Active pickups that utilize an internal preamp built directly into each pickup that provides excellent noise reduction and gain to get the output you require.
EMG 35 size pickups are used by artists including John Paul Jones, John Deservio, Dan Kenny, Evan Brewer, David Ellefson, Les Claypool, Freekbass, and many others.